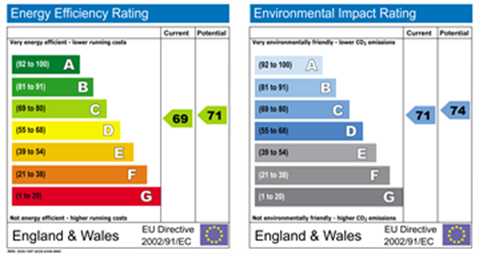 It is now almost than 13 years since the introduction of The EPC (energy performance certificate).
It was on the 1st October 2008 that the EPC had to be displayed with any property either for sale or rent. I remember at that time there was a huge drive to get properties rated.
The Energy Performance Certificate lasts for 10 years and as properties become available either for rent, or to sell many that had the EPC done at the start of the scheme will need to have their EPC re-done due to the 10-year renewal obligation.
The certificate does include advice on ways in which to improve a property's energy efficiency and also shows the current energy efficiency of the dwelling. This also includes its impact on the environment together with ways of improving its efficiency. This in fact benefits whoever is going to be living in the property due to the savings on energy bills.
A sliding scale from A to G is shown on the certificate, together with the energy rating of the particular property. It is highlighted with suggestions to improve the rating, for example; low energy light bulbs.
The EPC must be carried out by an authorised assessor who will check loft insulation, heating, central heating boilers, radiators, double glazing, light bulbs, etc.
Failure to display an up-to-date EPC will result in a fine of £200.
There is currently a proposal being considered that any property with a rating of F or G will have to be improved and brought up to a minimum rating of E. This would mean that unless these properties obtain an E rating, they cannot be offered for renting to tenants or offered for sale.
However, there are exemptions to the scheme, for example; listed buildings and follies. There are also potential problems for properties in conservation areas where, double glazing for example cannot be fitted to a property.
One thing to remember is that if during the 10-year period of your EPC you carry out improvements such as installing a new boiler or double glazing etc., you should have a new EPC carried out as your rating may improve!
John Bishop – Director Colin Bibra, Ealing Broadway Office